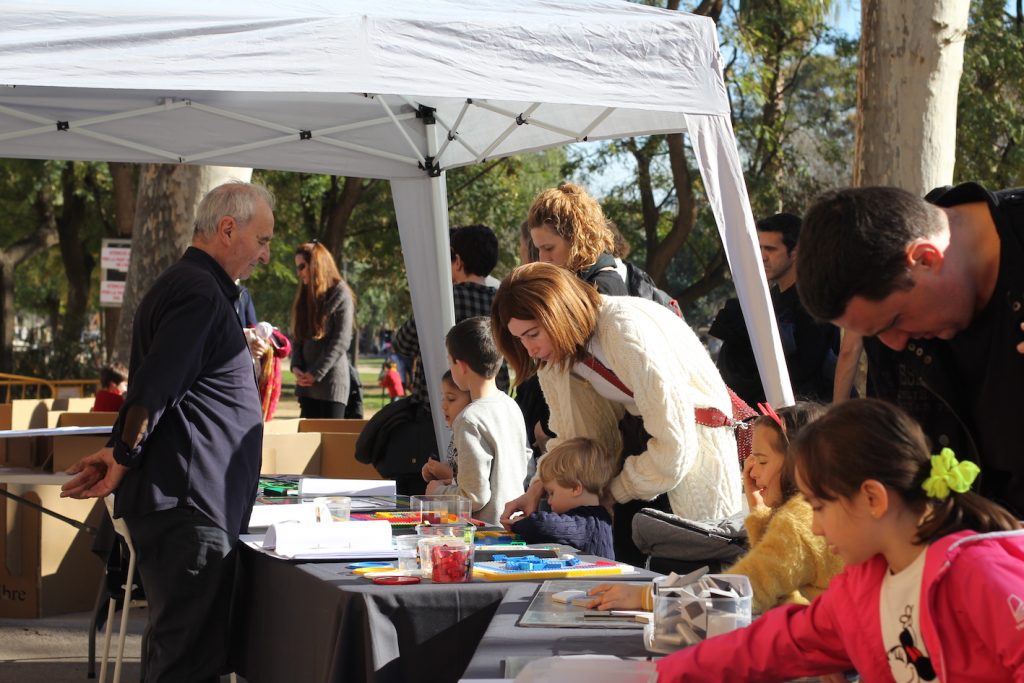 Activities in Can Mercader Park
Sunday, February 6th, 2022 from 10 a.m. to 2 p.m.
The MMACA has celebrated the 8th anniversary of the permanent exhibition at the Palau de Can Mercader.
This Sunday morning, resuming the fairs before the pandemic, we have taken out in the park, giant games, Leonardo domes, mazes and tents with games, paradoxes and mathematics. Also a great mathematical bingo with gifts!