Can Bagaria will be the new headquarters of MMACA. This is very great news for us that opens up an exciting perspective of growth and consolidation.
In February 2023, we signed an agreement with Cornella City Council that includes it. The City Council will take care of the rehabilitation that has an estimated budget of 3.5 million euros.
The works will foreseeably last 2 or 3 years, in this period, the museum will continue in Can Mercader. Once the main headquarters is moved to Can Bagaria, the use of the current space of Can Mercader will be defined.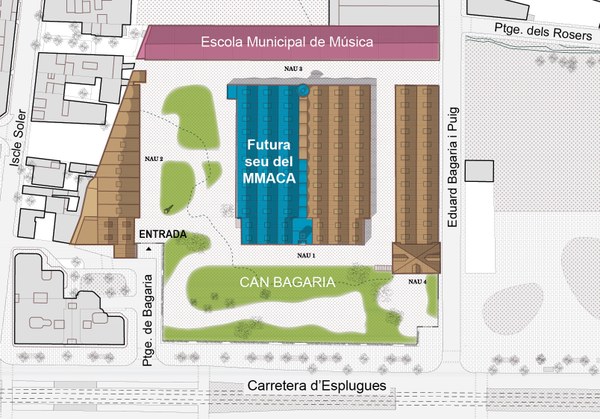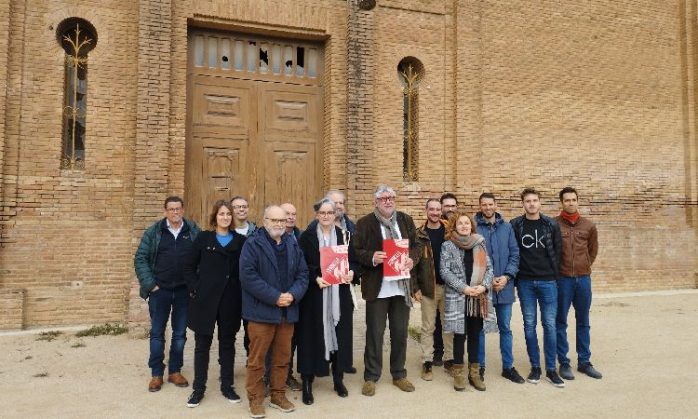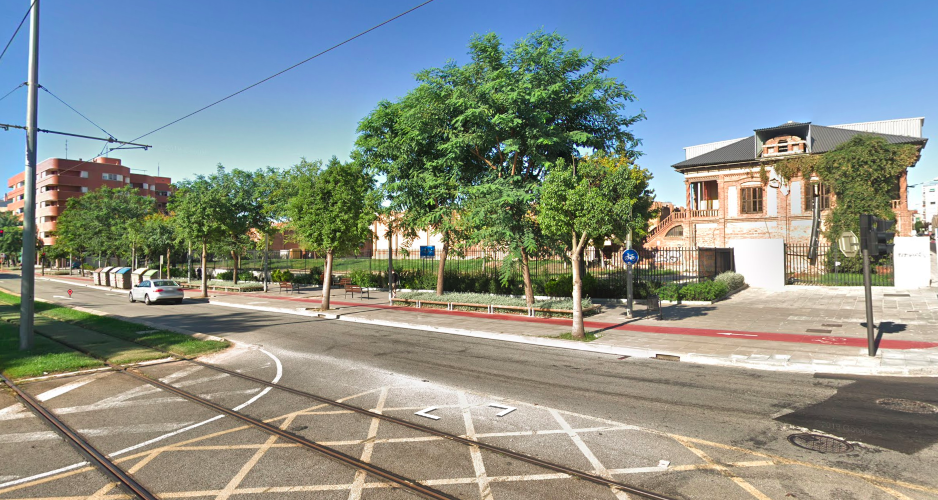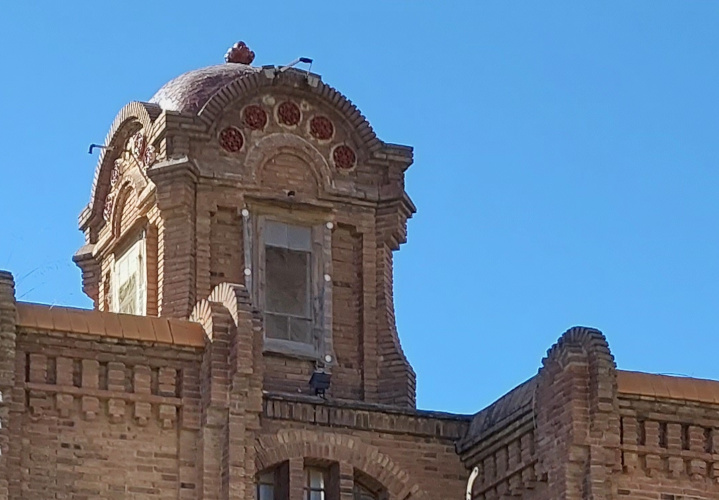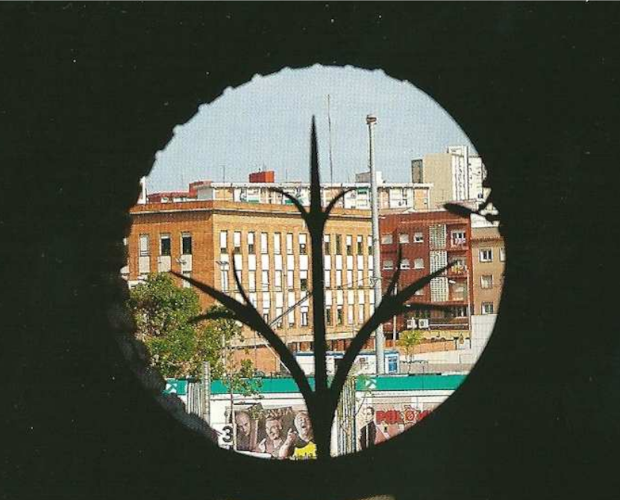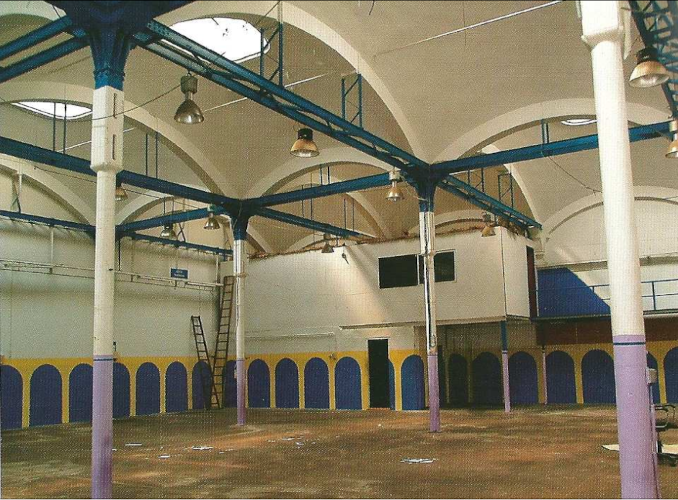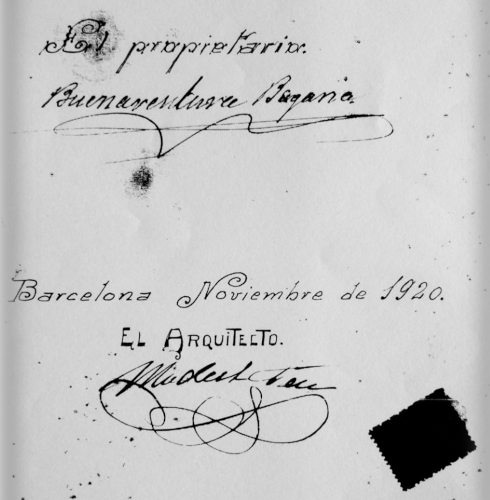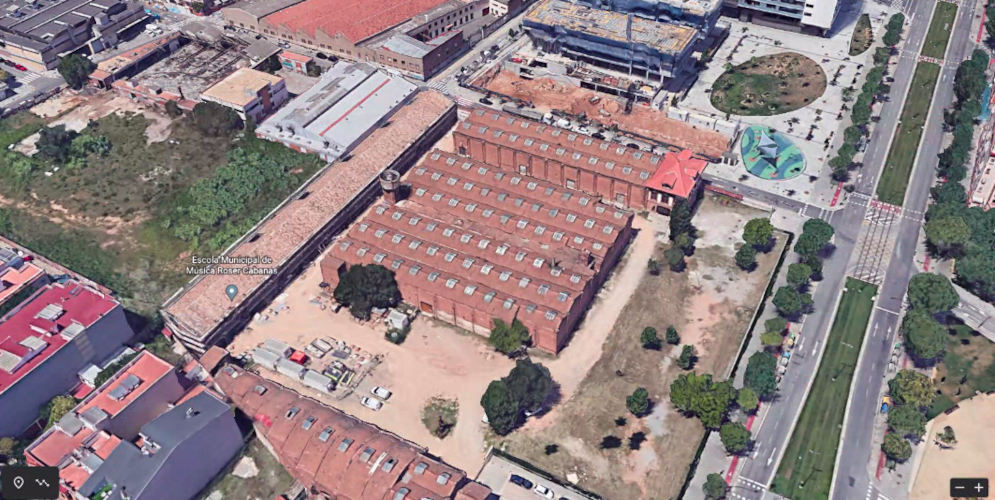 Buenaventura Bagaria Vidal (1856-1936) commissioned the construction of this textile factory to the architect Modest Feu i Estrada (1870-1933). The works were carried out from 1920 to 1925
All the modernist buildings that make up the complex are built with exposed brick. The central building is formed by two large symmetrical naves each formed by 3 bodies. The MMACA will be located in one of these warehouses.
Arranged perimeter around it there are 3 buildings one of which has been rehabilitated and is the headquarters of the Roser Cabanes Municipal Music School.
The roof is made up of exposed brick vaults supported on foundry pillars and fastened by iron straps. The vaults have skylights on both sides, the light entering through them makes the windows unnecessary. 
The façade stands out for its sobriety. The main entrance is framed between two towers with the only windows of the entire building, it has a high quadrangular body covered with a modernist dome. The silhouette of the 3 bodies on both sides with the zigzag roof line is characteristic. 
The Can Bagaria factory is an example of the industrialization process of the regions of the Barcelona belt at the beginning of the twentieth century.
The two naves of the central building were dedicated one to spinning and the other to fabrics. Blankets, towels, bedspreads and fabrics were produced, cotton, wool and silk were used. The side buildings housed the different workshops. The director of the factory lived in the tower located on the corner of the Esplugues road.
The factory operated until 1972. It was then occupied by different companies and over the years suffered a progressive degradation. In 2002 it was included in the Inventory of the Industrial Heritage of Catalonia
In 2017 it was acquired by Cornellà City Council with the aim of rehabilitating the buildings and converting the complex into a cultural center. In addition to the urgent interventions to stop the degradation, the Northwest building has been arranged where the Roser Cabanes Municipal School of Music has moved and the plot has been landscaped.