Informació sobre les visites ampliades d'1 h 45 min:
Es fan de 9:00 a 10:45 o de 12:30 a 14:15.
Per fer la reserva, cal anotar la 1a i/o 3a franja i indicar als comentaris que voleu la visita ampliada.
What does the visit consist of?
The MMACA rooms are visited on the second floor of the Palau Mercader in Cornellà. After a brief presentation of the museum, the educator accompanies the group through the different rooms. Upon entering each of them, one of the exposed modules is presented collectively and then time is left for the free exploration of the different challenges and materials. Educators are available to accompany, clarify and resolve doubts. At the end, a collective review of what has been worked on is carried out. The explanations can be adapted to the needs of the specific group.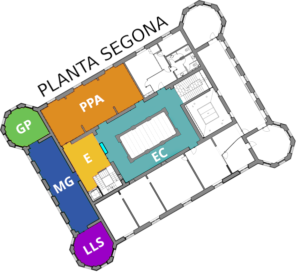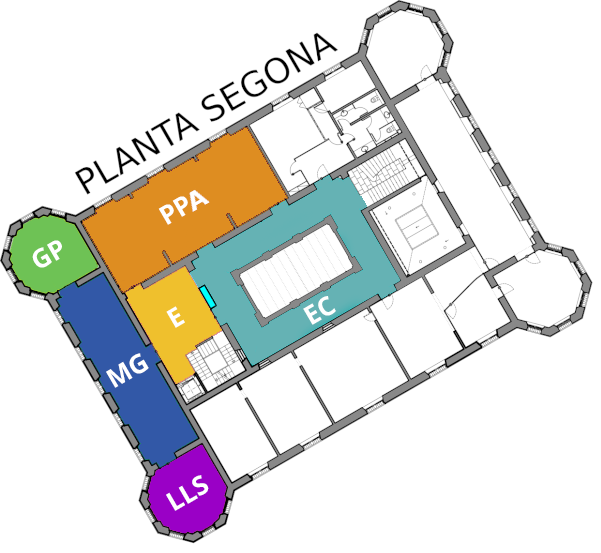 More information about the activity
Within the general objective of the development of all the capacities of the growing child, the objective of the visit to the exhibition is to confront children with objects or attractive situations that pose a series of practical problems to solve. The resolution of these simple challenges requires their understanding, abstraction and development of strategies. The presentation with manipulable material encourages these steps to be carried out actively. Developing these mathematical thinking skills is the objective of the activity.
The visit to the museum includes contents of the curriculum in all areas: numbering and calculation; change and relationships; space and shape; measurement; statistics and chance. Specifically when presenting them in a different environment, reasoning, logical and spatial thinking, different resolution strategies, connections, autonomy and personal initiative are enhanced, and the ability to describe, argue and justify.
Understand the different challenges posed in each module. Use the test and the test for its resolution. Verbalize the situation and ideas of other colleagues using a rich and precise vocabulary.
Specific to living together and inhabiting the world
Other activities for school groups
You may be interested in:
Modules of the museum rooms
Before you come take a look at the museum rooms and discover the MMACA modules
Didactic guides
Make sure that the day you want to come is not closed the museum and check if we do any activity that may interest you
Publications and articles
The MMACA publishes newsletters and articles in magazines such as NouBaix and Suma